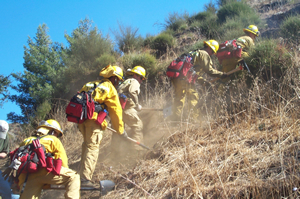 Firefighters moving up hill in an attempt to gain control of the flames.
Brittny faints during the disaster.


The realistic injuries were the work of our hard working make-up artists!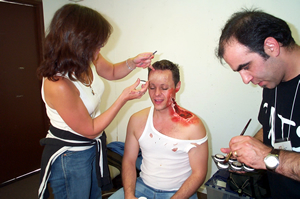 The makeup session in progress. The makeup artists' work added authenticity to the scenario. (the names of the makeup artists and the perp will follow.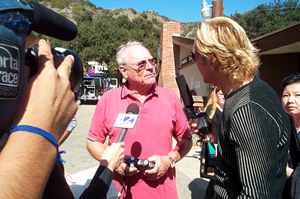 A Senator lives in the neighborhood where the meth lab exploded. He later learns that his son-in-law was operating that lab.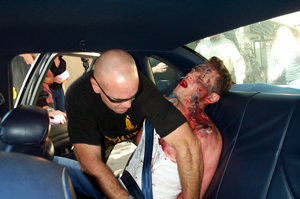 Authorities apprehend the man who they believe caused this fire, the operator of the methamphetamine
lab. It just so happens the man turns out to be the Senator's son-in-law.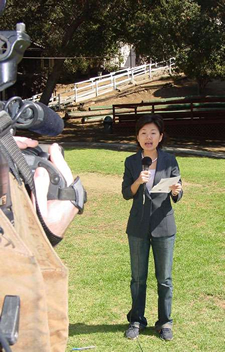 Eunice Kim's live shot
Steve Cohen and Bob Tarlau, two dedicated mentors at APTRA Academy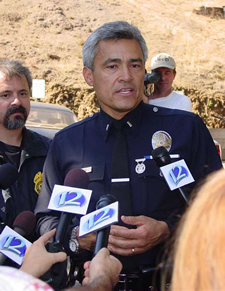 Lt. Art Miller speaks to student reporters at a press conference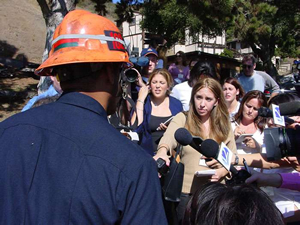 Brian Jordan , LA County Fire Department PIO holds a press conference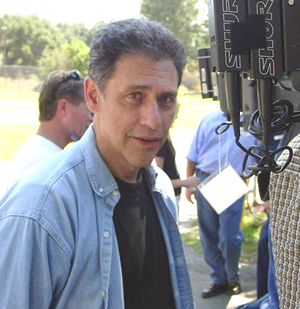 Hal Eisner, Dean of APTRA Academy has a second to pose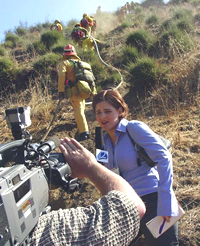 Ramona Cruz does a stand up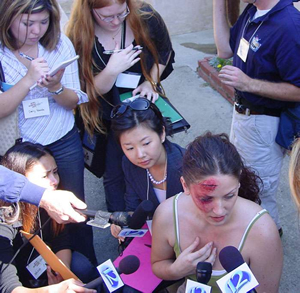 Brittny is questioned by student reporters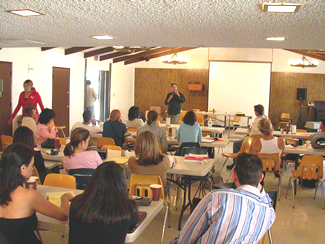 APTRA Academy Founder Hal Eisner and students from this year's Reporting Camp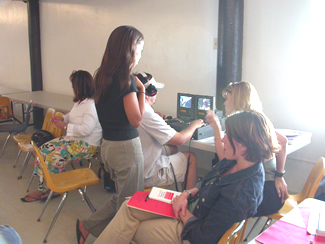 Conrad Bachmann shares some pics of his own taken of KCOP Reporter Gigi Graciette and her team work on editing their package