APTRA Academy

The 2004 Larry LaMotte/APTRA Academy Scholarships are Awarded!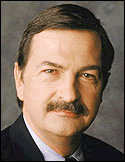 Larry LaMotte

16 APTRA Academy students got a surprise at the end of this year's boot camp for aspiring reporters and anchors at Malibu's Cottontail Ranch. All 16 received checks for $50 each from the Larry LaMotte/APTRA Academy scholarship remembering veteran journalist Larry LaMotte. The winners, chosen for outstanding achievement during the workshop are:

APTRA Academy Reporting Camp:

Ashley Lobodzinski
Ana Luisa Mota
Cameron Kim
Michelle Armand
Jesse Dominguez
Cindee San Luis
Crystal Edwards
Kendra Buscho
Andrea Gastelum
Alec Shreck
Angelica Mayon-Fudacz
Mario Lanzas

Anchors:

Alicia Santos
Claudia Redd
Paula Pendley
Sabrina SabbaghCongratulations to all!!!