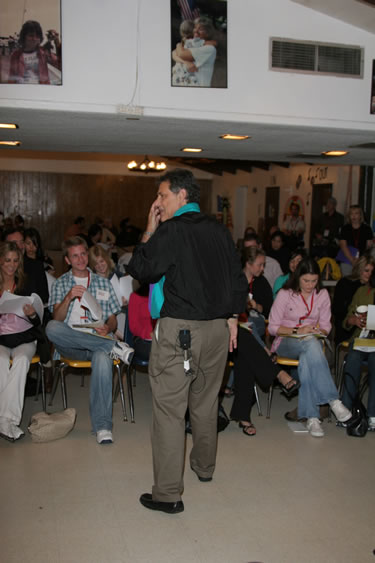 APTRA Academy Dean Hal Eisner welcomes participants who have come to Southern California from as far away as New York, Washington D. C., North and South Carolina, Florida and Texas.

During the class picture, some of the mentors show they're HAPPY CAMPERS!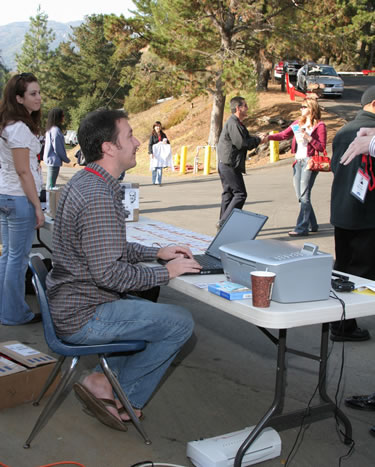 aptra.org
webmaster Eric Iverson (sitting) and Jocelyne Rohrback-Ovalle (standing left) welcome students for registration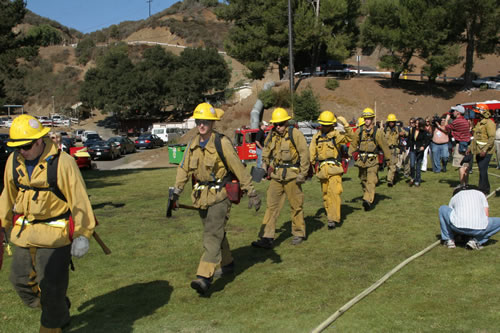 L.A. County Firefighters show up to help in playing out the mock story about a methlab explosion that triggers a brushfire.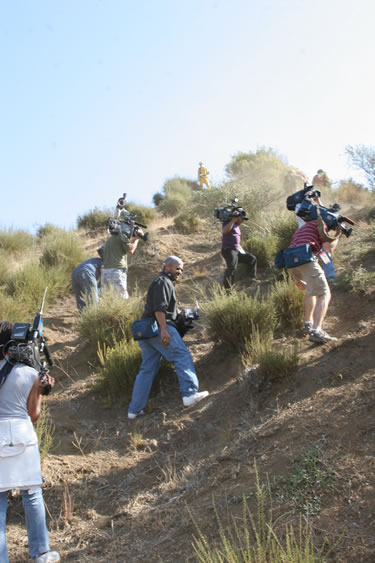 Photographers from television stations all over LA and California follow the firefighters, and the action, up the hills of Cottontail Ranch.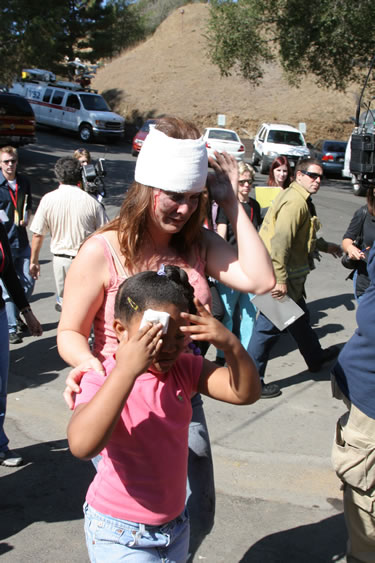 Actress Jamie Liles plays a camp counselor who has gotten separated from her Cottontail Ranch campers during the fire and explosion and is reunited.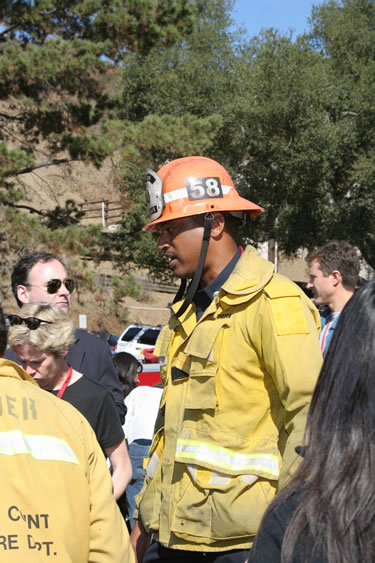 L.A. County Fire Captain Brian Jordan answers reporter questions during a news conference about the explosion-fire drama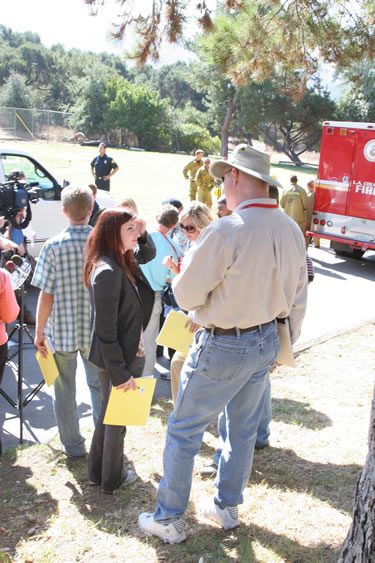 FOX11 Producer/Writer Tim Langford works with a team of students following the story.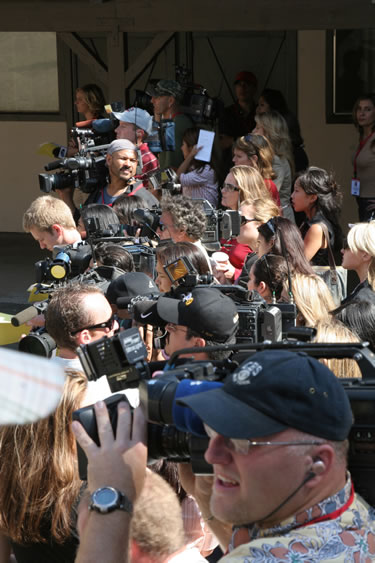 Reporters and photographers at a news conference as the story plays out.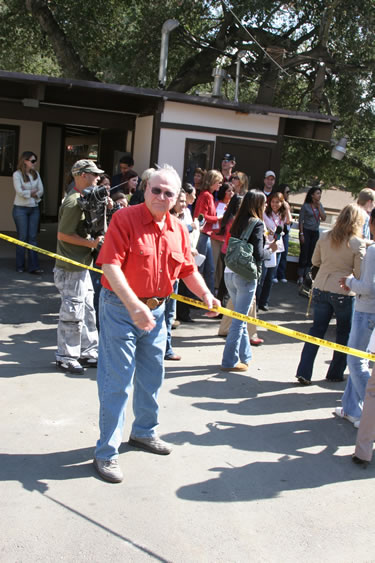 Actor Conrad Bachmann (who played the U.S. Secretary-Treasurer in "The West Wing") plays the Homeland Security Director at APTRA Academy.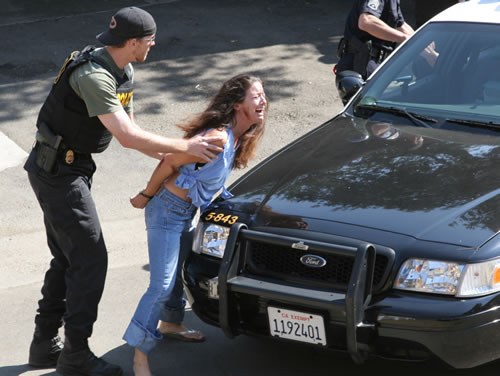 A suspect, played by actress Tina Marie Nigro, is arrested.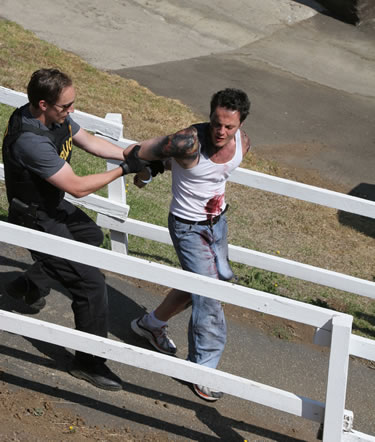 An alleged terrorist, played by Anthony Smiljkovich, is carted off by real DEA agents in the mock production.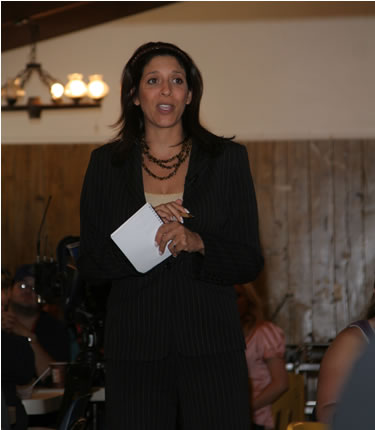 FOX 11 Anchor Christine Devine keynotes Saturday's APTRA Academy lunch talking about how she got into the business and what she's learned.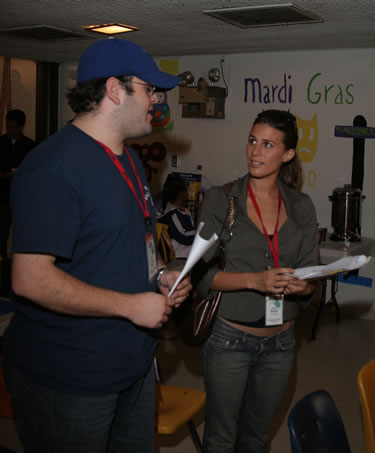 KMEX Photographer Julio Jara and student Christy Musser at the reporter camp.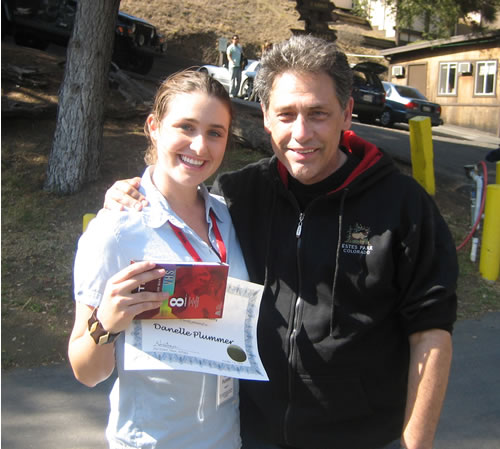 Hal and Student Denelle Plummer proudly holding the video of the story she covered and her APTRA Academy graduation certificate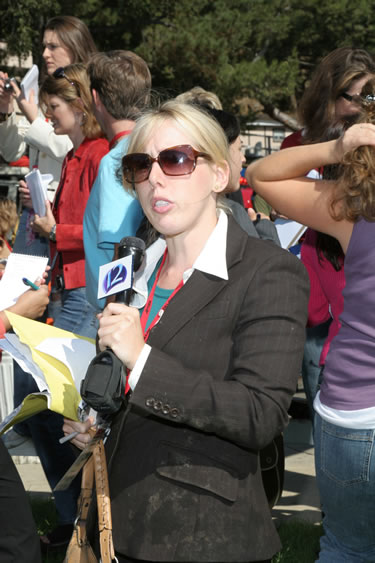 At the reporter camp Lori Allen works the story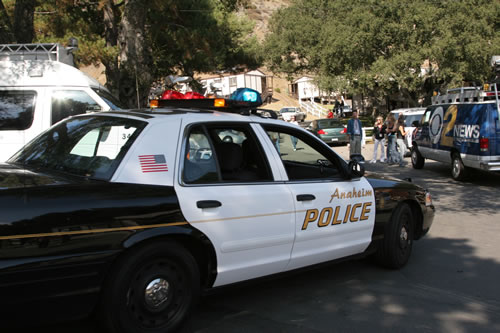 Cottontail Ranch is packed with police cars and live trucks for this year's camp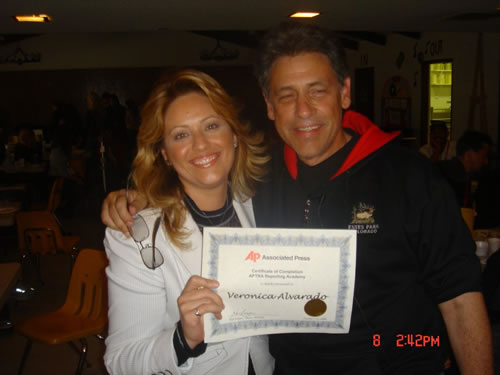 A very happy Kitty Alvarado graduates from APTRA Academy