FINDING RESOURCES FOR YOUR STORIES
TALK ABOUT AN INTERESTING NEWS WEEK!!! January 21st - January 28th
By Johnathan Evans
Kmart, Enron, Arthur Andersen, the Mariah/EMI split and John Walker Lindh. Well, they were all last week's top stories. But did you know that we are
the news distributor for each of these entities?
- John Walker's lawyer James J. Brosnahan, as well as parents:
Frank Lindh (father); Marilyn Walker (mother) were sending statements over
PRN all week.
- Kmart and Enron are required by law to disclose and disseminate information
simultaneously to the media and financial community. They use us, as do most
other public companies.
- Andersen, though private, uses us in the same manner, as do 35,000 other
non-public organizations.
- EMI announced their contract termination with Mariah earlier over PRN.
Mariah issued her own statement in response. We are the number one
distributor of entertainment industry news releases.
These are just some of the original, full text statements and announcements
you can access at PRN - all for free. You can search for news via keyword, subject, state or industry. Type in NFL, for example, to see what's being announced for the Super Bowl.
Also, check out the new ProfNet - a great resource for finding experts to discuss today's top stories or to do research, find sources and access thousands of people in seconds.
Simply go to www.prnmedia.com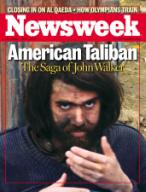 ALEXANDRIA, Va., Jan. 24 /PRNewswire/ -- Following is a statement by
James J. Brosnahan* following John Walker Lindh's court hearing earlier today
before US Magistrate Judge W. Curtis Sewell.
I am pleased to introduce our trial team, which includes four former federal prosecutors. In addition to myself, we have:
Bill Cummings, former U.S. Attorney for the Eastern District of Virginia and prominent defense attorney here in Alexandria. Bill is a graduate of the University of Virginia Law School, a past president of the Federal Bar Association here in Virginia, active in his community and a leader in the bar
and bench in this district.
George Harris, my partner and an experienced criminal defense attorney
who, along with me, was a Special Prosecutor in the Iran-Contra case. George
is a graduate of Yale Law School and a former law professor at the University of Utah teaching ethics and trial practice.

My colleague, Tony West, is a former federal prosecutor in the Northern
District of California and former Assistant Attorney General for the State of
California. Tony graduated from Stanford Law School and served as an
assistant in the Department of Justice under Janet Reno.
Our associate, Raj Chatterjee, is a former public defender in California
who has worked on several criminal defense cases. Raj is a magna cum laude
graduate of Hastings Law School in California and former federal law clerk.
John Walker Lindh is presumed innocent until proven guilty. This is the
law in the United States and this is what the judge will tell the jury. So
far there have been no witnesses, no evidence and no trial in this case.
For 54 days the government has held John incommunicado. For 54 days he
has been subject to interrogation by the military, the FBI, and other
government agents. At no time during this period was John able to talk to his
parents or consult a lawyer. In violation of the rules of the Eastern
District of Virginia that specifically prohibit comment on cases likely to
come to the court, government officials issued or leaked false, misleading,
and prejudicial characterizations of the facts and law in this case. It is
time finally for this outrageous and unfair situation to change. It's time
for John Walker Lindh to have his day in court.
John's case is now in the judicial branch of our government. We will have
a distinguished and fair judge to hear the case. We will have a jury that
will listen to the evidence and apply the law. This is the American way and
we are confident in the outcome of this great process.
There has, of course, been a tremendous amount of publicity surrounding
the case. People across America have been bombarded by constant news reports
based on leaks from government sources. I have not discussed the facts and
issues of the case with anyone outside our legal team and I will not do so in
the future. I call on government officials to exercise similar restraint and
am confident that the rules of the Eastern District of Virginia regarding
publicity will put an end to the false and misleading government statements
that have been the rule in this case so far.
These are challenging times. There are two ways of looking at this case,
and I believe that the people of America are going to have to choose between
them. I think most of the people believe in our Constitution -- which means a
belief in fairness, in the presumption of innocence, and a strong belief that
a trial by jury is not a technicality, but a right for all of our citizens.
Unfortunately, there seem to be other Americans who are acting as if the trial
had already occurred and that it is simply a matter of finding an appropriate
punishment for John. This point of view is unacceptable and dangerous and a
threat to all our freedoms. Virginia was the home of many of America's
founding fathers -- men like Washington, Jefferson and Madison who played such
an important role in defining the freedoms on which this country is based.
John Walker Lindh, who was born not far from here, in Washington, D.C.,
has the right to a fair trial. We call upon fair-minded people to wait for
the truth that will emerge during the course of his trial. We are eager to
present the case to a judge and jury and are confident of the outcome.
* James J. Brosnahan has tried over 130 jury trials. He was formerly an
Assistant United States Attorney prosecuting federal cases in Phoenix, Arizona
and San Francisco, California. He was inducted into The State Bar of
California's "Trial Lawyers Hall of Fame" in April 1996, he was awarded the
"Samuel E. Gates Award" by the American College of Trial Lawyers in October
2000 and he was named the "Trial Lawyer of the Year" by the American Board of
Trial Advocates in October 2001.
Statements by John Walker Lindh's Parents:
January 24, 2002
Statement of Marilyn Walker: My love and support for John is now and has always been absolute and unconditional. I was glad to see my son for myself and tell him I love him.
Although it's been an especially difficult time these past few months, I am so
grateful to have John back home.
Statement of Frank Lindh: We are very happy that our son, John, is now back on American soil. John's health seems to be improving, and he was in good spirits during our
meeting. We are very grateful to the U.S. military personnel who provided medical
treatment to John over the past month-and-a-half, and to the Navy Chaplain who
visited John aboard the USS Bataan. John has told me, and I can assure all Americans, that John never intended to harm any American, never attempted to harm any American and never did harm any American. He loves America. John did not take up arms against the United States, and he is innocent of the charges against him. We look forward to a fair trial. We ask that the American people not make judgments about John until all the facts are presented in court.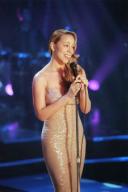 Mariah Carey and EMI's Virgin Records Part Ways
NEW YORK, Jan. 23 /PRNewswire/ -- Mariah Carey and EMI's Virgin Records announced today the amicable termination of their multi-album contract. The settlement provides for the payment by EMI to Ms. Carey of $28 million. Ms.
Carey retains $21 million previously paid to her or for her benefit, when the contract was originally made in April 2001. Ms. Carey stated: "This is the right decision for me. I look forward to the many new and exciting opportunities, which have now been presented to me. I wish Virgin well." Alain Levy, new Chairman & CEO of EMI Recorded Music, said: "We have decided that this is the most prudent course of action for EMI. We wish Mariah the best."
SOURCE Mariah Carey and EMI's Virgin Records EMI plc. Issues False Release According to Cindi Berger, Mariah Carey's Publicist and Marshall B. Grossman, Mariah Carey's Attorney
NEW YORK, Jan. 23 /PRNewswire/ -- As stated in the joint press release of
Mariah Carey and EMI/Virgin Records, the agreement between the two was
amicably terminated with benefits to and for Mariah Carey of $49 million for
the one album she delivered. The release of EMI, independently issued by it,
is in direct violation of the agreement between the parties. It is also
false. It states that EMI itself terminated the agreement. Not true. It
fails to state that the total package for Mariah Carey is $49 million.
SOURCE Cindi Berger and Marshall B. Grossman
CONTACT: Cindi Berger of PMK-HBH Public Relations,
+1-212-373-6118; or Marshall B. Grossman of Alschuler, Grossman,
Stein & Kahan, Los Angeles, Office - +1-310-551-9118, after 8:30
AM PDT, or cell - +1-310-968-9118, both for Mariah Carey

Lay Resigns as Chairman and CEO of Enron, Remains on Board of Directors

HOUSTON, Jan. 23 /PRNewswire-FirstCall/ -- Enron (OTC: ENRNQ) announced
today that Kenneth L. Lay has resigned as Chairman of the Board and Chief
Executive Officer of Enron Corp. Mr. Lay, who will also retire as an Enron
employee, will remain on the company's Board of Directors. The Board, in
cooperation with the Creditors' Committee in Enron's bankruptcy, is in the
process of selecting a restructuring specialist to join the company who will
assist in Enron's efforts to emerge from bankruptcy and, on an interim basis,
serve as acting chief executive officer.
"This was a decision the Board and I reached in cooperation with our
Creditors' Committee," said Mr. Lay. "I want to see Enron survive, and for
that to happen we need someone at the helm who can focus 100 percent of his
efforts on reorganizing the company and preserving value for our creditors and
hard-working employees. Unfortunately, with the multiple inquiries and
investigations that currently require much of my time, it is becoming
increasingly difficult to concentrate fully on what is most important to
Enron's stakeholders."
The Board intends to promptly focus on the selection of a new chairman.
Enron markets electricity and natural gas, delivers energy and other
physical commodities, and provides financial and risk management services to
customers around the world. Enron's Internet address is http://www.enron.com
.
This press release contains statements that are forward-looking within the
meaning of Section 27A of the Securities Act of 1933 and Section 21E of the
Securities Exchange Act of 1934. Investors are cautioned that any such
forward-looking statements are not guarantees of future performance and that
actual results could differ materially as a result of known and unknown risks
and uncertainties, including: various regulatory issues, the outcome of the
company's Chapter 11 process, the outcome of the litigation discussed above,
general economic conditions, future trends, and other risks, uncertainties and
factors disclosed in the Company's most recent reports on Forms 10-K, 10-Q and
8-K filed with the Securities and Exchange Commission.
Mark A. Palmer
713-853-4738
SOURCE Enron Corp.
Web Site: http://www.enron.co
CONTACT: Mark A. Palmer of Enron Corp., +1-713-853-4738



State Board Confirms Investigation into Arthur Andersen LLP/Enron Audit
AUSTIN, Texas, Jan. 24 /PRNewswire/ -- Attorneys for Arthur Andersen LLP
have given the Texas State Board of Public Accountancy permission to disclose
that in November 2001 the Board opened an official investigation into
Andersen's audit of Enron.
The Texas Board is prohibited by law from disclosing any specific details
of this matter. The Public Accountancy Act, the Board's enabling statute,
expressly states that information gathered or received regarding a
disciplinary action against a license holder is confidential and not subject
to public disclosure until:
* the Board receives the respondent's written permission to disclose
that an investigation is underway;
* the Board has issued a final order in a disciplinary action resulting
from an informal proceeding; or
* the Board has held a formal public hearing in the matter.
The Texas Board is statutorily mandated to protect the public by ensuring
that persons issued CPA certificates possess the necessary education, skills,
and capabilities and that they perform competently when serving the public.
Each state board of public accountancy issues its own CPA certificate and
license, and therefore is the only entity that can carry out disciplinary
actions involving the forfeiture of a certificate or license. Individual
state boards of accountancy regulate not only CPAs who provide services to SEC
registrants, but also those who work with smaller companies.
The Texas Board's efforts include ensuring that appropriate action is
taken and that due process is carried out in all enforcement cases. The staff
annually investigates and prosecutes approximately 300 alleged violations of
the rules of professional conduct and the statute.
The Texas Board's disciplinary process begins with a complaint, filed
either by a member of the public, another government entity, or on the Board's
own initiative. A staff investigation follows, sometimes with the assistance
of an outside technical consultant.
The Texas Board designates certain investigations as "major cases." These
involve CPA firms implicated in the audits of failed or troubled savings and
loan organizations, financial institutions, insurance companies, and other
cases of a major nature. Such cases are more complex and require substantial
resources for pre-hearing preparations and prosecution. The Texas Board
engages the Texas Attorney General's office to assist in the prosecutorial
process.
"I am proud of the Board's long record of vigorously investigating all
complaints against CPAs," said K. Michael Conway, CPA from Midland and the
Texas Board's presiding officer. "The Board administers a wide range of
sanctions against individual CPAs and/or CPA firms that are found to have
violated the Public Accountancy Act or Board rules. The publishing of
sanctions against CPAs and/or CPA firms is an integral part of protecting the
public."
For additional information on the Texas Board and its enforcement process,
see http://www.tsbpa.state.tx.us. On the home page, scroll down to QUICK
LINKS and then click on TEXAS STATE BOARD REPORTS. This newsletter is
distributed to all Texas CPAs and contains summaries of the Board's recent
sanctions.


About the Author
If you're in the greater Los Angeles area and would like me to come in and show your newsroom how to access these and other resources to help tell better stories, please pop me a note at jonathan_evans@prnewswire.com or call 213-244-9053. If outside of Los Angeles, still pop me a note and we can see what can be arranged.