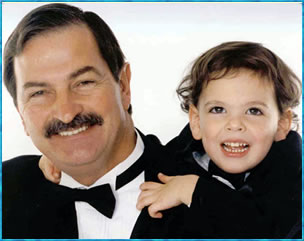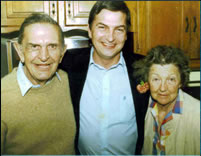 Larry and his parents
Larry, Sandee, Ryan and Krysta
Sandee and Larry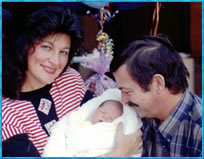 Ryan with Dad -- the first days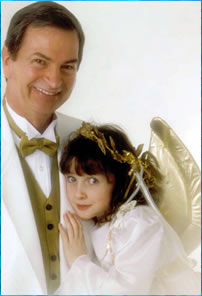 Larry and Krysta

Larry's son wrote about his dad last year. It was an essay he called "Ordinary Hero." After Larry died trying to save his life, he asked if he could read it at the memorial service for Larry LaMotte this past Friday in Atlanta. As you'll see, he added a new line at the end calling his father an "Extraordinary Hero."
ORDINARY HERO
By Ryan LaMotte
My "Ordinary Hero" is my dad, Larry LaMotte. He is my hero for many reasons, but most of all because he has inspired me to become a world traveler. He has traveled everywhere, and I admire that greatly. Also, my dad slowed down on traveling so he could spend more time with me when I was born. I think that's nice.
My dad was born Larry LaMotte on October 19, 1942 in Houston, Texas. His mother, Louise LaMotte, and his dad, Clyde LaMotte, were both journalists. Their influence was a huge reason my dad decided to become a world-traveling reporter.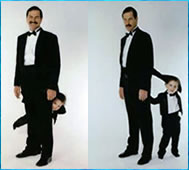 At age 17, Larry started working in radio. According to his stories, Larry was the guy who said, "At the sound of the tone it will be midnight." He worked in Herford, Texas during summers in college. Then, Larry went to Oklahoma, and spent 15 years in radio as news director, station manager, and other various positions. Later, he moved to TV, working as a weekend anchor at KWTV. It was there, as fate would have it, where my parents met.

A year later, in 1980, CNN opened. Of course, my parents started working there right away. My dad became a bureau chief and reporter, and my mom became his producer and video editor. Larry worked there for nearly 20 years. Now he is a life coach and a hardworking father.

To end this essay, I would like to repeat myself. My dad is my ordinary hero because he has inspired me to become a world traveler, and because he cares so much for me that he is willing to stay home to be with me. I love him even more each day. How do I love him? With all my heart.

********************

And now my dad is my Extraordinary Hero. He gave his life to save mine. He is up in heaven with his dad, his son, and his idol, Abraham Lincoln. He is watching over me and my mom and sister, here in our hearts, and here on our shoulders.