From the Field


With the LA Area Emmys just days away, we talk with the guy who understands the real significance of winning such an award. As Vice President of The Academy of Television Arts and Science in North Hollywood, John oversees Emmy competitions from the Primetime Emmys to the upcoming LA Area Emmys June 23rd, 2001 at the Pasadena Civic Auditorium.....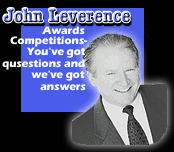 FAQ's About The Emmys
By John Leverance

What do awards do?

Awards are meant to distinguish the extraordinary from the ordinary. They break through the shelf clutter of our crowded popular culture. They bring recognition to the award recipient. They provide an imprimatur of quality that guides public taste and consumption.

Can awards reverse the fortunes of TV shows and movies?

TV Shows Languishing in the Nielsen ratings in the spring of 1981, Hill Street Blues' future on the NBC network' fall schedule was in question. But on August 6, the Academy of Television Arts & Sciences made the startling announcement that Hill Street Blues had garnered a record number of drama series nominations for the Primetime Emmy Awards.

Five weeks later, on the CBS broadcast of the awards presentation, 66 million viewers witnessed Emmys being awarded for writing, directing, lead actor and actress, supporting actor and the big one - outstanding drama series.


Back in the 1980s, NBC's "Hill Street Blues," a police drama series that was critically acclaimed but hadn't drawn a broad audience, won Emmys for acting, writing and best dramatic series. The show was saved from cancellation.

Added to the two technical awards won at a non-televised awards presentation, Hill Street Blues garnered more Emmys in its premiere season that any other series in the 33-year history of the Emmys - a record that has not been broken in the ensuing 15 years. On that September evening in 1981, the Primetime Emmy Awards fulfilled the purpose of awards, which is to recognize accomplishment in a personal, professional or social endeavor and, by means of that recognition, afford the accomplishment an extraordinary place within its ordinary milieu. And by the end of the telecast of September 13, 1981, the Emmy Awards had positioned Hill Street Blues as a primetime contender.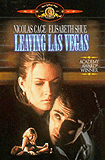 The success of "Leaving Las Vegas" demonstrated how awards can generate attention

Movies
Both the Los Angeles and New York film critics announce their picks for the best movies and performances at the end of every calendar year. In effect, they are the beginning of the march to the Oscars in late March. In what way are they important? According to Gerry Rich, president of worldwide marketing for MGM//UA."For films like 'Shine' or 'Crying Game' - smaller films in limited release without $20-million advertising budgets to back them up - these awards are a way of penetrating the public consciousness. Last year, they created curiosity about 'Leaving Las Vegas' and generated considerable editorial space. Particularly for the more discriminating art-house crowd that doesn't go to movies each week, these nods anoint a picture as a 'must-see' and uncover hidden gems. It's hard to break through the clutter and that's where critics come in."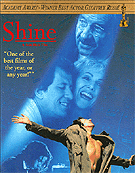 "For films like "Shine" and the "Crying Game," these awards are a way of penetrating the public consciousness



How did the Emmys get started? Where does the name "Emmy" come from?

The Academy of Television Arts & Sciences was originated in 1946 as a discussion group among a small set of people who were working in the new medium. There was a lot to discuss: --what would be shown on television; --how to improve the technical quality of the recording and transmission of the television image; --how to build and expand the new medium.
Beginning as a practical forum for the exchange of views on scientific, aesthetic, financial and legal topics, the Academy was comprised of a group of television pioneers who initially got together to bring some collegiality and social interaction to the semi-isolation of their commercially marginal, relatively experimental business. Because they were in the television business, they talked about picture tubes, transmission lines, studio audiences, selling to sponsors, the effect of hot lights on makeup, the possibility of getting established radio stars to appear on their shows, and a host of other questions pertinent to 1946 television in Los Angeles.

A working definition of a professional society is a collection of individuals who seek an exchange of ideas and discussion of common problems within their profession. While the ultimate goal of a trade association is increased income from its product or service, the goals of professional societies are commonly considered to point more towards the expansion of knowledge, or the establishment of professional standards. Within two years of its inception, the little discussion group saw the possibility of developing standards of excellence for television programming - and awarding them. The members knew that awards could be used to recognize outstanding achievement in their burgeoning industry. After all, the Motion Picture Academy had been rewarding excellence in movies since the 1920s with its "Oscar," so why couldn't the TV Academy begin rewarding excellence in television with its own award, the "Emmy"? (Emmy is a feminization of "Immy," engineering slang for the image orthicon tube, an early picture tube. Legend has it that "Oscar" got his name because he looked like Betty Davis' husband, Oscar.) To do great things, Emmy had to have a great look. Like Oscar, she needed a shiny gold plate and a metaphoric base - Oscar stood on a film reel, Emmy on a global grid - but that was where the comparison stopped.


The name is a feminized form of "Immy," a nickname for the image orthicon tube that equipped televisions of the time.


Unlike the art deco sentry of the Motion Picture Academy, Emmy appeared as a lithe, art nouveau muse of art who exalted the electron of science. In this one image, her designer (Louis McManus) created a beautiful statuette and a personification of the academy's aim, "To further the arts and sciences of television."

The Emmys were first awarded at the Hollywood Athletic Club on January 25, 1949. The first five Emmys went to the most popular television program ("Pantomime Quiz"), best film made for television ("The Necklace"), most outstanding tv personality (Shirley Dinsdale and her puppet Judy Splinters), a technical award for a "phasefinder," and a station award to Los Angeles broadcast pioneer KTLA.

Might little Emmy grow up like Cousin Oscar, who had brought so much recognition to the family of motion pictures? If Oscar could bring standing and prestige to the movies, couldn't Emmy could do the same for television? If so, the awards would truly represent the professional purpose of their parent association, further the goals of the association and reflect its values.

It seems that every year a major award omits an important entry, with a resulting flap and general embarrassment. Tim Allen's non-entry into the Emmys a couple years ago comes to mind. Why is this a recurring problem?
Because people rely on agents, managers, producers and others to make the entries for them. Generally these handlers take care of it. Sometimes they let them fall through the cracks.



"Home Improvement" star Tim Allen was left off ballots for Emmy Award consideration in 1994

Or, in the recent case of a hit songwriter excluded from the Grammy ballot, politics appears to intervene. Songwriter Jim Steinman thought that his single, "It's All Coming Back to Me Now," (on Celine Dion's "Falling Into You" album) would be entered by Sony Music, the album's record company.

According to the Los Angeles Times, Sony did enter the song in a number of categories but not the one that would have put Steinman into eligibility to win a songwriting Grammy. Steinman's manager said "he was told the song was left off for fear that it possibly would cancel out another Dion hit, "Because You Loved Me," written by Diane Warren and appearing on the same album.

As a result, "It's All Coming Back to Me Now" - which ranks among the most-played songs on radio this year and which catapulted the Dion album to the national No. 1 spot last summer - is not among the 511 best song entries...

The case recalls recent incidents: "Home Improvement" star Tim Allen was left off ballots for Emmy Award consideration in 1994, and the much-lauded basketball documentary "Hoop Dreams" failed to receive an Academy Award nomination in 1995. But Allen's omission was due to a simple filing error by his show's staff, and "Hoop Dreams" was left out due to a nominating committee's judgment, not deliberate decisions based on record company politics and marketing strategies. "It's wrong to put this in the hands of a record company and let politics take over," [said Sonenberg's agent].

Any academy member can submit a song or artist for consideration, but in practice it largely has been left to the record companies...Sonenberg, in fact, is a member. But he says that based on past experience he had no reason to believe his client's song would not be submitted by Sony, and was unaware that it hadn't been until the deadline had passed. [Los Angeles Times, 12/4/96 F1, F5 "The Politics of Grammys Hit a Sour Note" by Steve Hochman]. The incontrovertible lesson of the unfortunate omissions of both Tim Allen (Emmys) and Jim Sonenberg (Grammys) is if you want to make sure your entry gets on the ballot, enter it yourself!

Disqualifications are another recurring awards problem. A couple years ago the TV Academy disqualified a nomination for Dennis Miller. What happened?

Most Primetime Emmy Awards entries are incorrect or incomplete. If they are not corrected, they can cause significant problems in the subsequent phases of the competition. The Dennis Miller disqualification is a case in point.




Dennis Miller disqualification is case in point....

Dennis Miller Live! on HBO was entered in the 1995 Primetime Emmy Awards in Category 62 - "Variety, Music or Comedy Series." This is the category that pits Variety, Music or Comedy Series - mainly late-night talk shows like The Tonight Show Starring Jay Leno and Late Night With David Letterman against one another.

If Dennis Miller Live! went on to win, Emmys would be awarded to the producers and, as the rules state, the "Host if his/her name is in the program title." Since Dennis Miller's name was in the program title, he would win an award as host if the series won. Because he had mandatory eligibility with the team of producers in Category 62, Miller could not make another entry in Category 54, which is for hosts/performers in variety-music-comedy programs. The reason he could not make the additional entry goes back to a basic tenet of the Emmys (and most awards): a person is limited to one Emmy per achievement.

If he were allowed to enter as host of Dennis Miller Live! in Category 62 (programs competing against programs) and again in Category 54 (individuals competing against individuals), he could potentially be nominated and win two Emmys for the single achievement of being host of his show. But an incorrect entry was made on behalf of Miller by his producer in Category 54. It was an inadvertant error, but it should have been corrected - thrown out of eligibility - before it was placed on the Performer Ballot.

Unfortunately, the error was not caught until after Miller was announced as one of the nominees in Category 54. At that point a representative from Politically Incorrect With Bill Maher called to ask why Bill Maher - whose eligibility in both Category 62 and 54 was parallel to Dennis Miller's eligibility in those two categories - had been denied entry in Category 54 and Miller had not. The Academy's response was that an error had been made and would be corrected at once. Regrettably, there was no recourse but to disqualify the nomination. Per a Primetime rule, ineligible entries must be disqualifed at any stage of the competition - even after they had emerged from the pack as nominations. Mr. Miller followed up with a gracious press release to the effect that mistakes will happen and that Barbara Streisand, who was also nominated in the category (and a favorite for the Emmy that she ultimately won,) "could now get some sleep."



Bob Hope is "The Most Honored Individual in the Entertainment Industry."


Who is the most awards-honored person in entertainment?

According to the Guiness Book of World Records, Bob Hope is "The Most Honored Individual in the Entertainment Industry" after receiving more than 100 national and international honors, 53 of which were academic honors. He has received four special Academy Awards, an Emmy [in 1996 for "Outstanding Variety Special," Chrysler Presents The Bob Hope Christmas Special, a Peabody, an Order of the British Empire and Distinguished Service medals from all branches of the armed forces.


About the Author
JOHN LEVERANCE is the Vice President of The Academy of Television Arts and Science in North Hollywood, John oversees Emmy competitions from the Primetime Emmys to the upcoming LA Area Emmys June 23rd, 2001 at the Pasadena Civic Auditorium.....