From the Field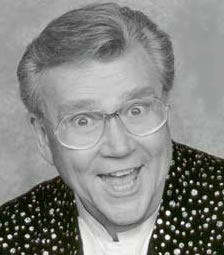 In Memoriam
Mat Tombers Remembers Rod Roddy

Rod Roddy died this week; and I want to pause a moment to remember him. He was, if you don't know his name, the great voice that graced THE PRICE IS RIGHT and who has been spoofed on a hundred comedy shows for an announcing style that was unique and which harkened back to the early days of radio.

We worked together a little in the 1980's when I helped produce some live network radio drama broadcasts, to benefit the U.S. Committee for UNICEF. Rod Roddy stepped in as announcer after Marvin Milner, the iconic announcer of 1930's radio drama, passed away. No one else but Rod had the style.

My recollections of him are of an individual, deeply private, who used his great voice and great girth to find a place for himself in the entertainment business.

God's rest.