NBC TALKS SPANISH
By Veronica Villafañe

It's a done deal. The English-language network announces the purchase of Telemundo, the second largest Hispanic network in the U.S. for almost $2 billion. What will this acquisition mean for its employees and the TV audience? Minutes after the announcement was made, Ted David, CNBC's "Street Signs" anchor was chit chatting in Spanish with stock editor Joe Kernen. "Y ahora vamos a ver… the stocks for…" "Don Francisco, who's he?" "Telemundo is the best" "I watch Betty La Fea" "si hablo español."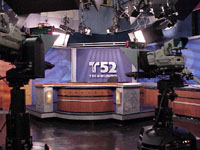 This little banter went on several times, as they talked about how the stock market was doing. Both men showing they can speak a few Spanish phrases, while pointing out that their parent company, General Electric will now own Telemundo Network, the country's second largest Spanish-language network. NBC is paying $1.98 billion for the Hialeah, Fla.-based Telemundo.

It will pay half cash, half GE stock and also assume about $700 million in debt. Sony Corp. currently owns about 40 percent of Telemundo, while Liberty Media has a 35 percent stake. The rest is held by other investors. Other companies were looking into buying Telemundo. There was early interest from Walt Disney Co., which owns ABC and until recently, Viacom Inc., which owns the CBS television network, was a major contender, placing a bid.

Telemundo Network owners originally wanted to sell at a higher price, but settled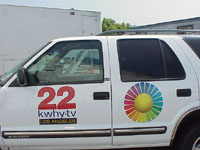 for the $1.98 billion. Sony and Liberty bought the network in 1997 for $539 million. "It's a very good price and we at Telemundo are very excited about this deal," said Joe McNamara, Telemundo Network president, during a CNBC interview. By his side was NBC chairman Bob Wright, who agreed with McNamara that there was "tremendous synergy" between NBC and Telemundo, as both networks will be able to profit from their alliance. NBC will have an "in" to the ever-growing Spanish-language market and Telemundo will have access to more resources.

"Telemundo has tremendous potential," says Wright. "It never really has had access to the capital we can provide, it never has had access to the facilities, sales organization, the client relationships that we provide. Those things will add a big shot in the arm to Telemundo."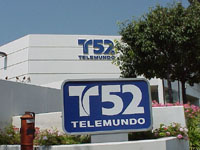 Although considered an expensive acquisition by some analysts, Wright pointed out "it was a very attractive investment to us," which will translate, according to his estimates, to a $500 to $600 additional revenue for the first year of operation by NBC, in 2003.

"Our goal is to become number one, as NBC is number one." McNamara says by emulating the best practices by NBC they will achieve that goal. In a memo sent to all Telemundo employees, he says the purchase, pending regulatory approval by the FCC, is a process that will take several months to complete.

Here's an excerpt from that memo: "With the resources offered by our new ownership, we will have an even greater opportunity to improve the quality of our local and network newscasts, to introduce new advertisers to Spanish language television, to enhance our station operations, to improve access to new programs and formats and to upgrade our overall distribution. With NBC's help, there is no doubt that we will take Telemundo to the next level. I am very proud of everything that Telemundo has accomplished in the past, and I look forward to even greater successes in the months and years ahead."

Telemundo owns 19 television outlets, 10 of which are low-power stations. In addition, the Telemundo network has 40 broadcast affiliates. Five of Telemundo's full-power stations are in cities where NBC already operates. The deal is not expected to go through.

Even after combining the 10 full-power television stations owned by Telemundo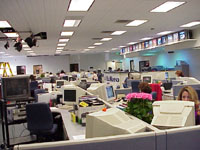 with the 13 stations it already owns, NBC's national audience reach would remain under 30 percent, below the FCC 35 percent. They might face one problem though. Telemundo Network recently bought KWHY-22, giving it the first acting duopoly in L.A. This would mean NBC would have to sell one of its stations. The NBC chairman says they will be applying for a waiver from the FCC, but that they face no other impediments.

NBC plans to keep the current management of Telemundo in place, including chief executive Jim McNamara, who will report to NBC president Andrew Lack, as well as Telemundo's chief operating officer Alan Sokol.


About the Author
Verónica Villafañe is an Emmy award-winning television writer and reporter, with more than 12 years of research and reporting experience. She is a journalism graduate from the University of the Saviour, in Argentina. She can be reached by e-mail