About: Susan Geary
Susan Geary is a certified resume writer and employment radio talk show host with experience as a former TV news producer and manager. She's owned and operated 1st Rate Résumés® since 2000, and is active is several resume writing associations. Contact her through her website at http://www.1stRateResumes.com.
Recent Posts by Susan Geary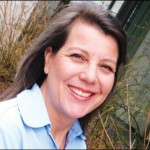 If you've been contemplating a career change due to a recent lay off in your newsroom, you might be wondering, "what should I do next? Stay in the business or find something new? How can I capitalize on my experience?"
With today's economy, and shrinking staff in newsrooms all over the country, staying in the business might be more challenging than launching a new career. There are a lot of unemployed journalists these days and competition is steep.
As you think about the next step in your career, first consider the attributes you bring to the table. I started a list below to jog your memory. Not all may apply to your situation, but I'm sure you'll recognize a few of your own traits.
1. You can think on your feet. Recovering from equipment malfunctions on the air, or behind the scenes meltdowns takes a calm demeanor and pro-active decisive professional who doesn't get their feathers ruffled.
2. You have an extensive contact list. Along with excellent research skills, you know how to quickly track down information on just about anyone. Plus you're not afraid to pick up the phone and call strangers.
3. You're well known. Not only do you know a lot of people, but more importantly, a lot of people know you. You have name recognition.
4. You communicate well, on the air, and off.
5. You are credible, and have a stellar reputation in the community.
6. You are media savvy and know how to get a story on the air.
7. You have a sense of urgency.
8. You are a fast writer and can adhere to a stringent deadline.
There are a few caveats that you need to be aware of. If you just finished a 10-year run as a Reporter in your community, and now you're thinking of moving somewhere else to launch a career in PR, think again. You have a much greater chance of transitioning to PR if you stay in the community where you are well known. Celebrity goes a long way. Back in the old days, Radio DeeJays and News Anchors were able to the hit the ground running as a Real Estate Agent in the community because everyone already knew their name. I've also known of news reporters who became successful Mary Kay Representatives.
Working in the broadcasting industry has prepared you for a myriad of opportunities. However, if you're not sure what direction you want to take next, consider visiting your local One Stop Job Center or Community Career Service to inquire about DISC assessments to determine your skills and passion. Then conduct Informational Interviews to find out if your new career choice is truly right for you. If you'd like a list of questions to ask during an informational interview, just email me at info@1stRateResumes.com.
Please feel free to share any additional skills you learned as a Journalist that make you stand out to your next employer.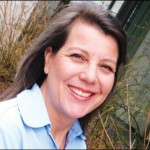 I used to received a daily newsletter about Broadcast Media with a regular feature called "the One Paragraph Pitch." It allows young entry-level News Reporters the opportunity to get their name out to News Directors around the world who might be seeking new talent.
As I'm sure you're aware, in TV News, writing is paramount. Which is the whole idea behind the assignment. Unfortunately many of these statements I read were poorly written or said very little about the candidate other than a limited vocabulary. I decided to re-write one that I found lingering in cyberspace, and the results are below. The call letters, cities, university, and any other identifying information have been changed to protect the identity of the original writer.
BEFORE:
It takes a certain type of person to handle the daily pressures of working in television news. But being a person who thrives in the energy of a newsroom, I believe I am ready for the challenge of becoming a News Reporter. I graduated with a degree in Telecommunications/News from Metro State University. During my time there I worked for MetNews, WMSU-TV as a reporter, photographer, anchor, and producer, obtaining the ability to do it all. I also have an internship at KDEN 8 in Denver under my belt. I am someone who is very passionate about news, someone who will work above and beyond to prove myself and get the job done better than the competition. I would greatly appreciate the chance to prove that by working at a competitive station as a news reporter.
AFTER:
As a recent Broadcast Journalism graduate of Metro State University, I'm eager to launch my career in a leading newsroom. I'm passionate about news, and have a reputation for working hard and setting high goals. While earning my degree, I was a reporter, photographer, anchor, and producer at MetNews/WMSU-TV.  Additionally, I interned at KDEN 8 in Denver. I'm certain I will thrive in a fast paced newsroom and I'm ready to be challenged as your next News Reporter. Thank you for any opportunity you offer.
—————————-
When writing the one-paragraph pitch, don't exceed 5 lines, and make sure to reveal what makes you good at your job, and why you like it!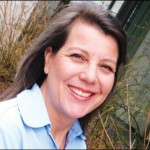 I know what you're thinking. When it comes to Broadcast News, it's not about the resume. It's all about the demo reel (formerly known as tape.) But with a tight job market, the resume can showcase what your tape can't.Namely, what else makes you head and shoulders above all those other Broadcast Journalists vying for the same job? Have you any won awards or brought up the ratings? Will you pass a background check with ease? It's no longer safe to assume.Get to the PointBroadcast Journalism is all about brevity and easy to understand language. Your resume needs to be the same way. It's no longer about the boring job descriptions and fluffy $3 words. It's needs to be narrowly focused, and highlight specific accomplishments: such as how you helped your former station increase ratings, earn industry awards, and raise awareness in the community. In other words, what did you do to make a difference?

In TV News, there is a short list questions to ask yourself before writing your resume.

1. What was the name of your station (slogan and call letters), network affiliation, city of license, area served, your job title and the years you worked there.
2. What was the market size (at that time?)
3. Did the station win any awards while you were there?
4. How did the station do in the ratings?
5. Did you handle any network live shots for CNN, Fox, NewsPath, NewsOne or NBC Newschannel on major stories of national interest?
6. Did you uncover any exclusive stories?
7. Did you help other members of the team with editing, writing, cabling, lighting, white balances, etc?
8. Did you develop any key sources and contacts?
9. Are you a member of any professional associations?
10. Do you do any volunteer work?

What else do you do?

Do you maintain pricey gear? Drive a station vehicle? Are you required to be on call 24/7 or on rotating weekends, holidays, and late nights? Do you volunteer your time as an emcee at charitable events? Do you have to present a professional image on on camera? Do you avoide legal trouble and high profile drama? Are you in touch with your audience on Facebook and continuously promote the station and your stories?

What's the Worst that Could Happen?

Think about the worst fears of a station manager, and then address them in your resume. For example, if the job requires you to drive a company vehicle, it doesn't hurt to brag about your clean MVR. You have no idea if a previous employee wrecked a news car, or was fired because of a DUI. Ease the hiring director's mind from the start. These things matters. Otherwise they wouldn't be asking for a copy of your MVR during the hiring process.

Don't discount newsroom software and editing suites

Having a handle on the latest technology gives you an edge, (you won't require much training) so include your computer proficiency. Name your newsroom software program and how fast you type (if it's a stellar speed.) These are essential skills for any broadcast journalist. While spelling won't matter as much in your industry; speed, accuracy, and a sense of urgency are required, even if it's not mentioned in the job description.

Less is More

If you have a background that fills up four pages, you'll need to find a way to pare it down. Most news directors will not read past two pages and with broadcast journalism, good writing counts! It's important to remember, a resume is a summary, not your entire work history, so only include the best and most relevant information.

Be persistent

I'm amazed at the number of reporters who don't follow up with a news director after sending a resume and tape. Do your sources call you back immediately when you are in pursuit of a story, or do they avoid your calls? Dogged persistent is a required trait of a good reporter. Show you've got what it takes to track down reluctant news makers. And inaccessible news directors.

Don't plagiarize

Finally, resist the urge to copy a resume that you found in a book or on the internet. Copying phrases and sentences word for word is no different than plagiarizing a story.

While job security is a thing of the past, one of the best ways to manage your career is to document your job-related success starting with the 10 questions listed above.